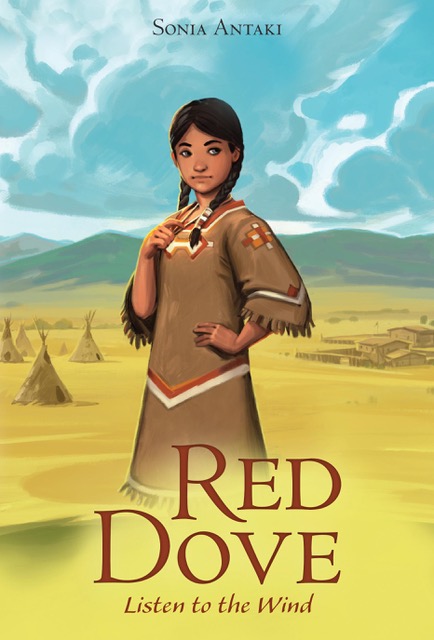 Order Now
Prairie Edge Bookshop Amazon Target Barnes & Noble B&N ebook B&N Large Print paperback Audiobook (free with subscription) Goodreads
Abandoned by her white father, thirteen-year-old Red Dove faces another lean winter with her Lakota family on the Great Plains, now empty of the buffalo that once sustained them. Willful and proud, she is presented with a stark choice: leave her people to live in the white world–or stay, and watch them starve. When she breaks a sacred tradition and eats the fruit of the Dead Man's Plum Bush, her wise old grandfather gives her a medicine pouch that allows her to enter the thoughts and feelings of others—and truly listen. With it, she confronts the cruelties of the nun who runs the school, and the horrors of the massacre at Wounded Knee. Accompanied by her beloved pony, she begins a journey to find her true place in the world—and learns that her greatest power comes from within herself.
Red Dove, Listen to the Wind is inspired by the life of Zitkala Sa, and is dedicated to my Goddaughter, Lily Spotted Elk, descendant of the man who led his people at Wounded Knee. Her parents, Calvin and Michelle Spotted Elk, Native activists, as well as Linda Six Feathers, Oglala Lakota, and Mary Puthoff, Lakota educator and director of the Society of American Indians, have all worked with me to make the novel as historically accurate as possible.
Awards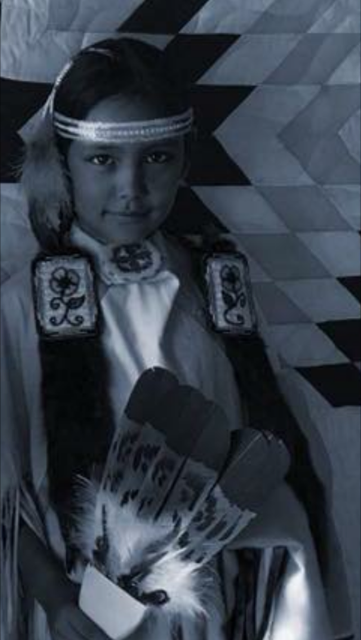 Author Q & A
What inspired you to write Red Dove, Listen to the Wind?
Many years ago I read a book, American Indian Stories by a remarkable woman named Gertrude Simmons Bonnin.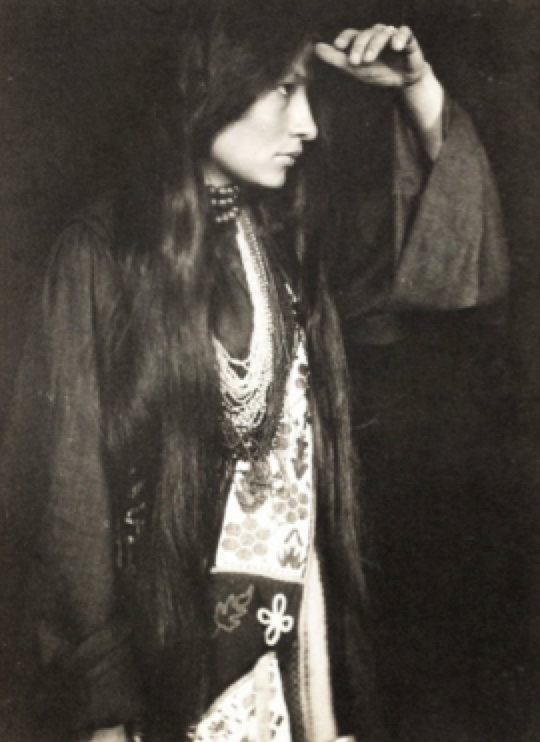 Red Bird, or Zitkala-Sa, as she preferred to be called, was born in 1876. Half Dakota, she lived her early years on the Yankton Reservation, but at age eight, was sent to boarding school. She describes the misery she encountered there in The School Days of an Indian Girl.
Intelligent, ambitious and curious, Zitkala-Sa lived many lives. Besides being a writer, she was a violinist and composer. Her musical, the Sun Dance Opera, was produced on Broadway in 1938—but it was her white male collaborator, William Hanson, who received most of the credit.
In later years, Zitkala-Sa became an effective advocate for Native American rights and worked for the passage of the Indian Citizenship Act, which granted citizenship to all indigenous people.
I wanted to write about this remarkable woman, but whenever I tried, the story refused to cooperate. Fellow authors may recognize the experience of watching characters go where they want instead of where you intend. So, abandoning the idea of writing a biography, and realizing this was to be a work of pure fiction, I decided to describe the movie I saw playing in my head: Old Tom in his battered hat, slumped next to his sister Jerusha, with Red Dove and her brother sitting in the back of the wagon, headed for boarding school and watching their world disappear.
And, as it turns out, wonderful biographies about Zitkala-Sa have already been written. One of my favorites for young readers is Gina Capaldi and Q.L. Pearce's Red Bird Sings: The Story of Zitkala-Sa, Native American Author, Musician, and Activist. I encourage you to read those, along with, of course, Zitkala-Sa's own work.
More needs to be said about the massacre at Wounded Knee. As far as I know, Zitkala-Sa never wrote about it, but I have placed Red Dove's story against that backdrop since it became the defining event of the so-called Indian Wars. Today, calls to rescind the Medal of Honor given to the soldiers who committed the atrocities there are an effort in the right direction, but this sad chapter in history must, like the Holocaust, never be forgotten.