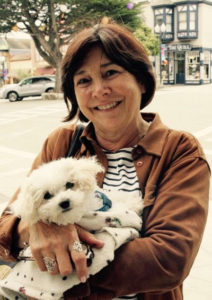 Before developing a passion for middle grade and young adult fiction, Sonia had several careers–as a professional singer, a financial analyst, a Tony-nominated Broadway producer and an advocate for arts and Native traditions. Of Swiss, British and Syro-Lebanese ancestry, she was born in Egypt and came to the U.S. as a child. A non-Native, she has worked with Lakota elders, advisors and close friends to make sure the books are as historically accurate and culturally appropriate as possible. Her goddaughter is Lakota and she has spent time in ceremony, immersing herself in the culture, learning about a people she respects and admires–a lifelong pursuit.
Red Dove, Listen to the Wind, the first book in the Red Dove Trilogy, is her first middle-grade novel, and has won multiple awards, including American BookFest Best Book of 2019 winner, Nautilus Book Silver Award, Moonbeam Children's Book Award.
Red Dove, Tell Truth to Darkness, the second book in the Red Dove Trilogy, was honored as a 2021 International Book Awards Finalist in Children's Fiction and Moonbeam Silver Medalist.
The third book, Red Dove, Run Through the Fire, completes the trilogy.