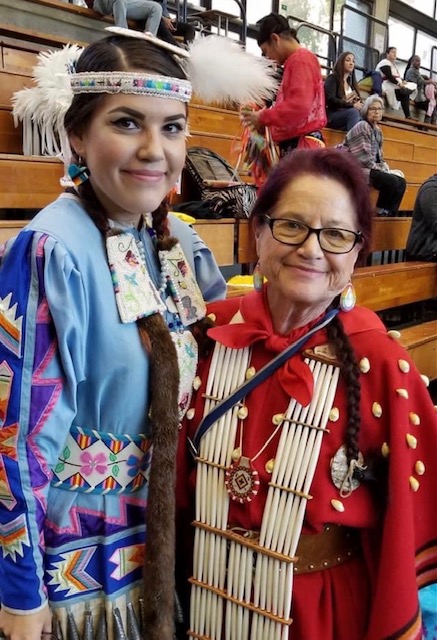 Henson said she was honored to take the reins of a program her grandmother led since 1978.
LAIC exists to provide K-12 students of Native American heritage with academic and cultural support tailored to their needs. The resource center was founded by local Native American families in 1973 after the passage of the 1972 Indian Education Act. Puthoff, who was born on the Rosebud Lakota reservation in South Dakota, later took the helm and remained in the leadership position until last year.
"I grew up in this center — had it as part of my entire life — and I think it provides so many opportunities," Henson said. "I can't wait to provide that for the next generation … but the center has been around for so long, and most of the time, when I do an event, people come up and they've lived here for years and never knew there was a program, so one of my goals is to change that."
"We had kids from over 100 different tribes in our program," Puthoff said. "We did what we could to help families educate their children and know their culture."
Puthoff hopes the knowledge passed on in the center will continue to uplift and support native children, while eradicating stereotypes.
https://www.independentnews.com/culture/livermore-american-indian-center-under-new-management/article_f4e706d4-9d8e-11ed-95e9-7f627e179dca.html
For more, go to http://soniaantaki.com
@independentbookreview  @samanthahui #Middlegrade #historical #fiction. #bookstagram @riverhousebooks @redd0ve @reddovebook @soniaantaki @redchairpress @lindasixfeathers #indigenousboardingschool #nativeamericanbooks #middlegradebooks #betweenworlds #empath @americanindiancenter @LAIC #childrensbooks @centralcoastwriters @andrewbosley @gatekeeperpress  @atmospherepress @scbwi